NOMO NO.1 IS LAUNCHING SOON IN THE UK...
A GROUNDBREAKING DEVELOPMENT IN PERFORMANCE & PRODUCTIVITY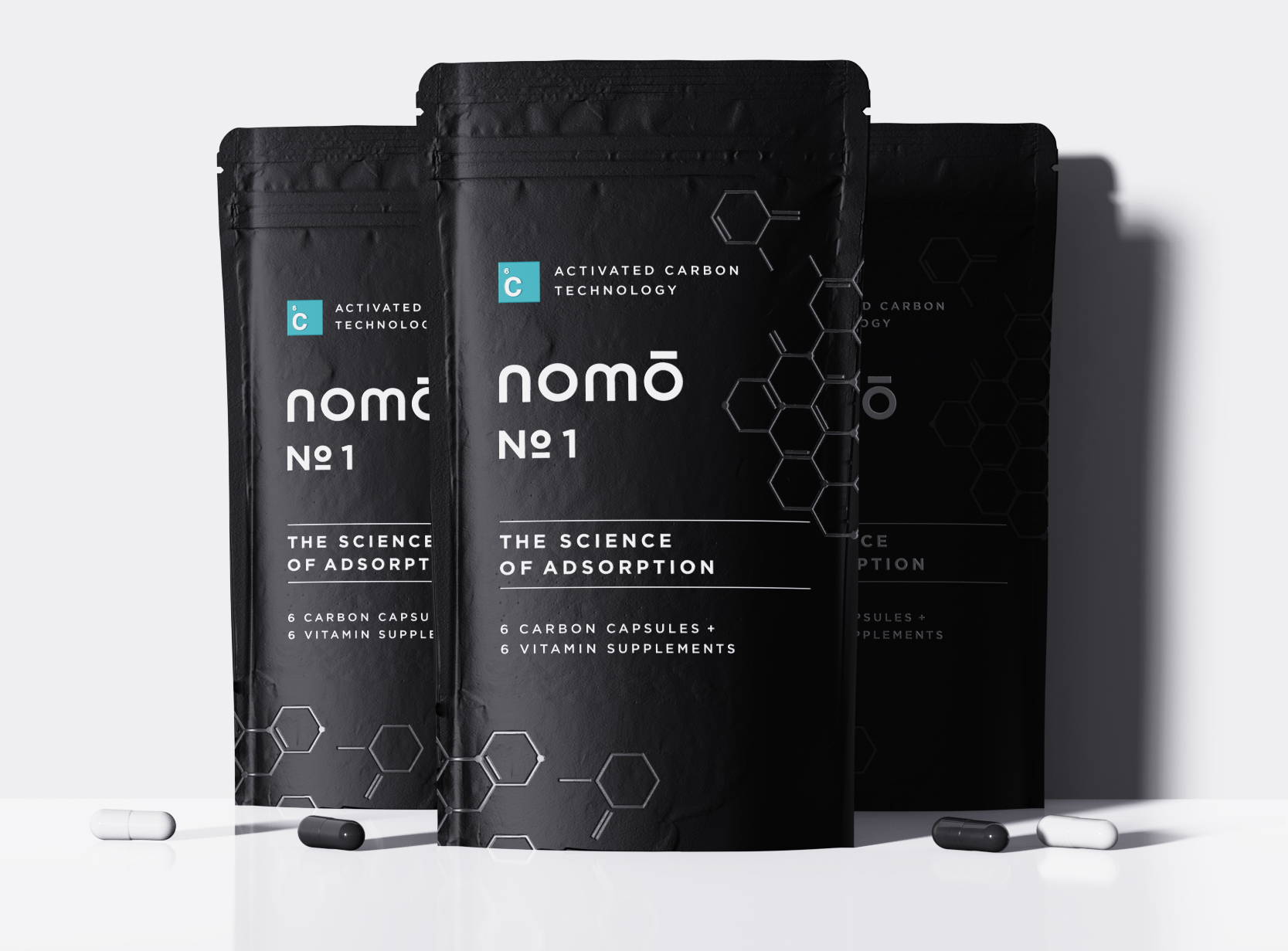 SAY HELLO TO PRODUCTIVITY
After decades of research, a ground breaking Activated Carbon Technology (ACT) has been developed that targets specific compounds in the body. The first application for this is Nomo No.1 – a two step product designed to adsorb Acetaldehyde, and a vitamin formulation that contributes to the reduction of tiredness, fatigue and supports the normal function of the immune system.
Ever wondered why we feel not on top after having a great time? The awful feeling is usually caused by a build-up of Acetaldehyde, a carcinogenic toxin, which is a by-product of the metabolism of alcohol in your liver.
Your body is equipped to remove this toxin from your system naturally. But when your blood alcohol level reaches a certain point, your system simply can't work fast enough to remove it all.
That's when you probably feel under the weather.
But it doesn't have to be that way…
Thanks to our proprietary Activated Carbon Technology (ACT) your body should be able to deal with this possible toxin overload more effectively. The vitamin formulation contributes to the reduction of tiredness, fatigue and supports the normal function of the immune system.
Less toxin build-up. More energy. More productivity.
Feeling better?
You're welcome. It's literally science.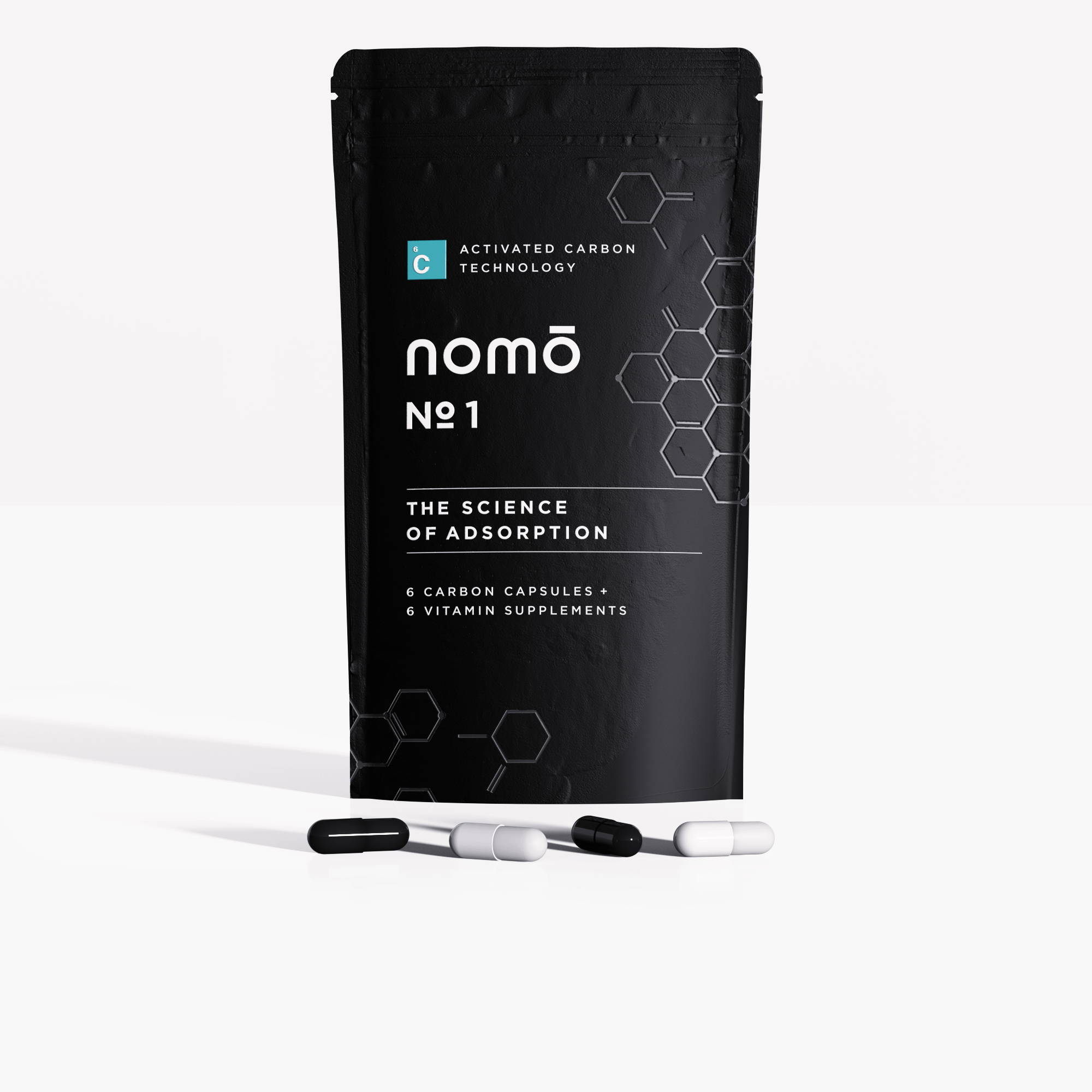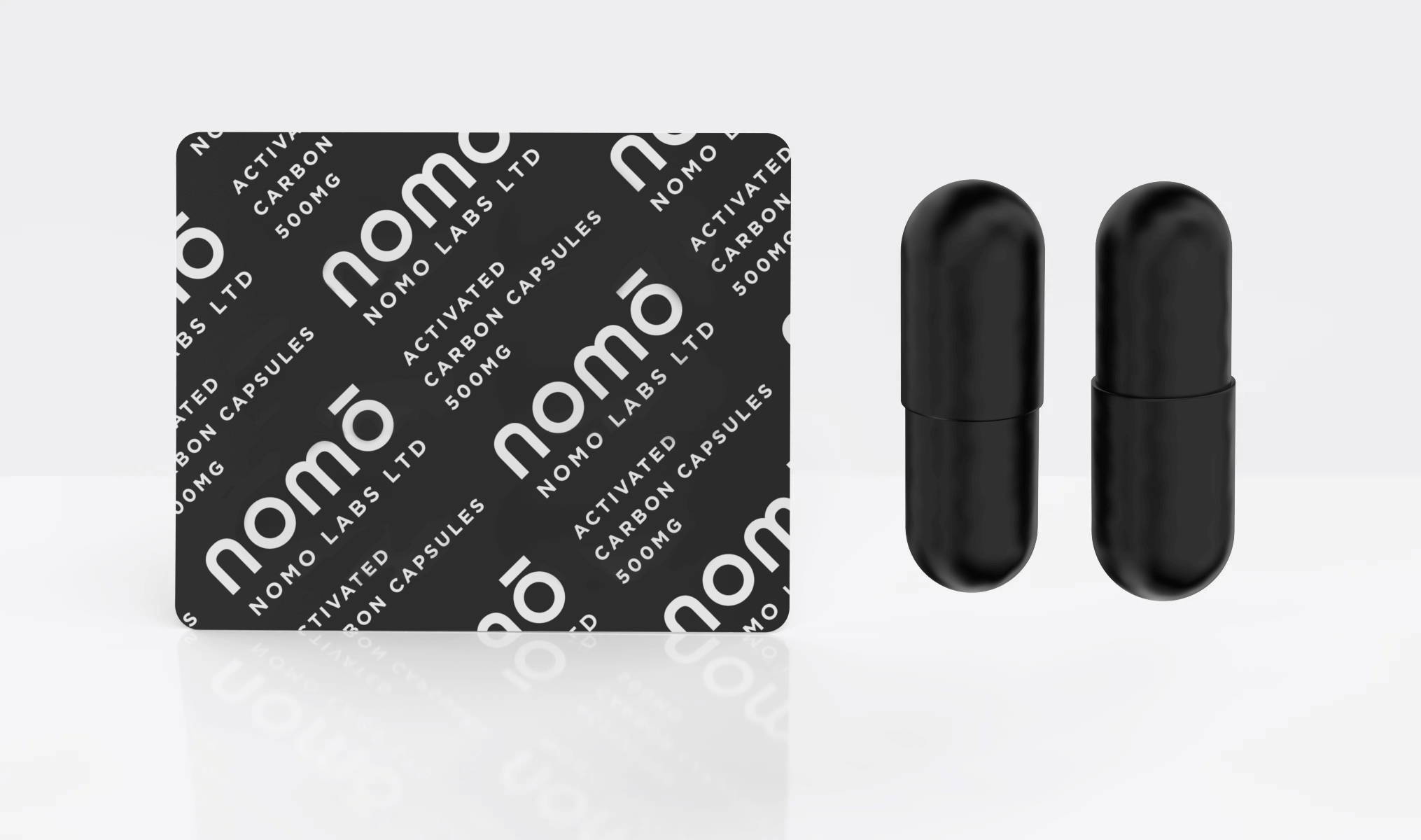 TAKE 2 TO 3 BLACK CARBON CAPSULES BEFORE SLEEPING (ADSORPTION)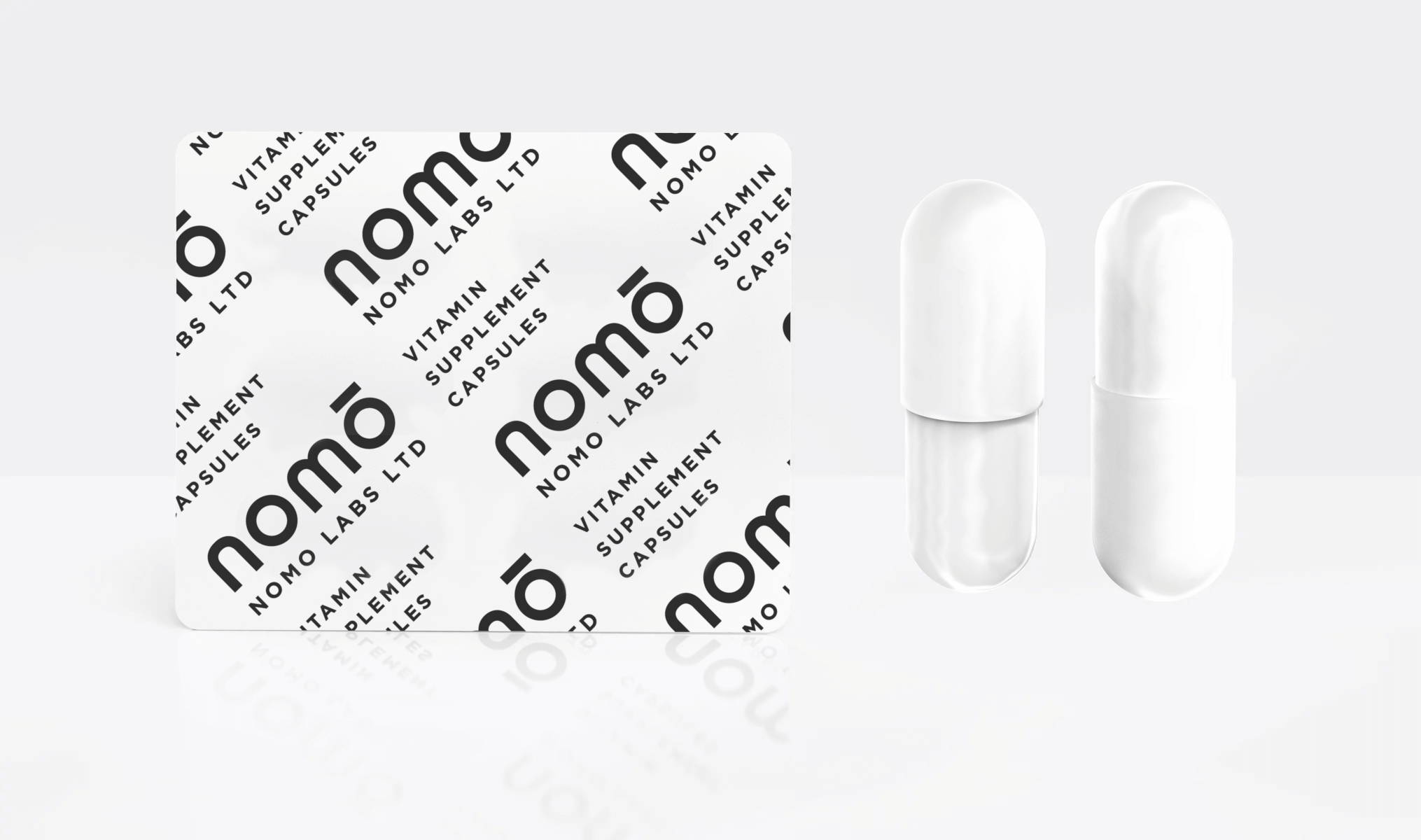 TAKE 2 WHITE VITAMIN CAPSULES THE NEXT MORNING (VITAMIN INFUSION)
"Nomo is amazing, it absolutely saves me every time after I have been out on the town. It enables me to get up really early, be at my desk and get cracking for the rest of the day. These pills are amazing!"
- Julia, Art Consultant
"I have to wake up early on Sunday mornings to take the kids to football. Since taking Nomo No.1 I have started going out again on Saturday nights (like in the old days)."
- John, Finance Director
"Working in the advertising industry, we tend to be quite social in the evenings.
Nomo No.1 is my secret weapon for when I need to be focused at work the next day."
- Jess, Account Exec
Yes, it's vegan. As a pure element, Nomo No.1 does not contain any animal derived products in its manufacturing process.
Why choose the Nomo® brand?
At Nomo® we are obsessed with the quality and efficacy of our products. There is no "fluff", the products work very efficiently. We are science driven and aim to contribute to the solution of the millennia old problem of how to balance an active social and work life with optimal health.
With manufacturing facilities in the UK, you can rest assured knowing all our products are regulated by the UK's Food Safety Act and Foods Standard Agency.
Black capsules:
These contain Nomo's pure activated carbon, which has been specifically designed to optimise its adsorption capabilities in order to help to deal with Acetaldehyde. Acetaldehyde is a by-product of the body's break down of alcohol and is classified as a carcinogenic toxin.
White capsules:
The vitamin formulation contains:
Vitamins B12, B3, B5 and B6, contributing to the reduction of tiredness and fatigue and supporting the normal function of the immune system.
L-theanine, which helps to improve concentration, learning performance and attention.
Taurine, an anti-oxidant that helps to maintain energy levels and delay the onset of fatigue.
Caffeine, a natural stimulant and most commonly found in coffee, tea and cacao plants. It works by stimulating the brain and central nervous system, helping to stay alert and prevent the onset of tiredness.
Where are Nomo® products manufactured?
Nomo® products are produced at our manufacturing facility in the United Kingdom. Unlike many other supplement brands out there, we never outsource to cheap overseas suppliers. We'd rather pay higher prices to ensure quality standards.
What exactly is activated carbon?
Activation of carbon is the scientific process of taking a carbon-rich material and converting it to pure carbon through heating. From there, it is processed to have small, low volume pores that increase the surface area available for adsorption.
Activated carbon has many applications and is most widely known for being used by Medical Emergency Services to treat poisonings/overdoses as well as in the process of water purification.
ACTIVATED CARBON TECHNOLOGY HAS (ALMOST) ARRIVED
The scientific way to reduce unwanted compounds and improve your wellbeing.